All Sets
Contains all Sets from Alpha to the latest set.
Advanced Card Search
Find the specific cards you need with advanced filters.
Card Pricing
View and track card pricing data.
Deck Builder
Build decks, and also view decks built by other people.
Collection Builder
Manage your card collection via the Collection Builder.
Card Rating
Rate cards and view the top rated cards.
Android App
Native Android app coming soon.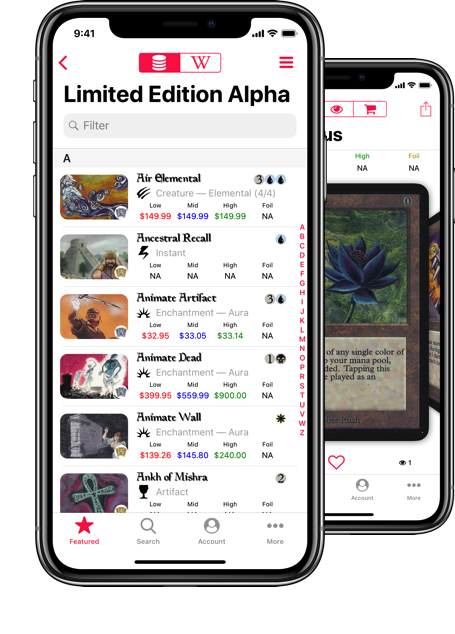 Built by Magic Players for Magic Players
Mana Guide started out as a need for a player to find up-to-date information on his cards.